It is often said that the feet are the foundation to the entire body. Yet, in today's fashion world, a majority of shoes are created with a keen sense of new trends in fashion, but with little or no knowledge about the health or well-being of the human foot. Medical experts around the world agree that the majority of foot care related problems are the result of ill-fitting shoes. Thus, family-owned brand Okabashi was created in 1984 to take a different approach to footwear design by focusing on what footwear was originally meant to be – true protection and support for your feet.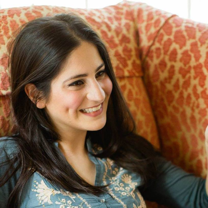 In addition to supporting foot health, Okabashi also aims to provide for a better tomorrow for the environment and the economy. Each pair is created in the United States in their Buford, Georgia factory with the intention of reducing carbon footprint by limiting the fuel needed to transport their good to consumers and providing jobs and financial growth to the local economy. Okabashi shoes are also recyclable, making them environmentally friendly, and are 100% vegan. Okabashi uses proprietary plant-based material to produce shoes that are made in America (more than 98% of American-worn footwear is made abroad) through an industry-unique closed loop recycling program.
---
---
Sara Irvani took the helm in the spring of 2017 at Atlanta-based Okabashi Brands, which has the Oka B and Okabashi brands. She passionately embraces the tangible positive impact Okabashi is making and is excited to work with an equally passionate team of professionals, many of whom have been with the company more than 15 years. Okabashi's new President, Kim Falkenhayn, has deep experience in supply chain logistics as well as in footwear innovation.
Irvani plans to inject new excitement throughout America and worldwide, where, from personal experience, she knows "Made in the USA" is a sought-after trait drawing unique cache for both retailers and consumers. She is launching a new brand aimed at millennials, has re-energized Okabashi's e-commerce team, and reinvigorated marketing and channel strategies to position the brand for expansion. It is important to emotionally connect with consumers and the feel good factor is definitely strong – so Irvani believes consumers will see the shoes as a way to do good and feel good.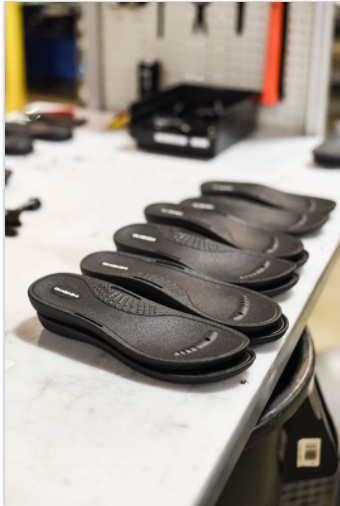 The Okabashi brand has launched a new style for Summer 2017 – The Shoreline Collection. Featuring a variety of color options, this comfortable and lightweight shoe is a must-have addition for the season. Okabashi shoes are available for purchase at Okabashi.com and a variety of retail locations, including Target and Walgreens.
At the tender age of seven, Irvani began honing her business skills when she shadowed her father at factory meetings in the very same place Okabashi is based, Buford, Georgia. Along the way, the 29-year-old earned a bachelor's degree with high distinction in philosophy from the University of Virginia, a master's in finance from University of Cambridge, and an MBA from INSEAD, a graduate business school with campuses in Europe, Asia and the Middle East.
She has consulted on portfolio strategy and innovation for Fortune 500 companies with Monitor Group in San Francisco, New York City and Zurich. She has also launched a fiber optic spin out from the University of Cambridge, run operations for a consumer lifestyle platform based in the UK backed by Rocket Internet, and worked on a project for Hermes in Paris.
Interested in fashion, cooking and travel, Irvani speaks English, French, German and Farsi and holds the distinction of being a "Global Shaper," a group of young leaders associated with the World Economic Forum.
The post Retail Business Booming: Fresh Energy Brought by Young Female CEO appeared first on Home Business Magazine.