Wish the shoes you bought could have a little more substance behind them? Co-founder and President of Empower African Children Alexis Hefley came to that conclusion when creating UWEZO. Eco-friendly shoes that are carefully crafted with skill and dedication, UWEZO is ethically-sourced and distinctive oxfords, mule loafers, and desert boots with a unique message.
On a mission to support vulnerable children in Africa through partner charity, Empower African Children, Alexis Hefley is fighting poverty one pair of shoes at a time. The Swahili word uwezo means talent, capacity or ability, which is what founder Hefley sees each and every day in the people she provides for.
First traveling to Uganda in 1993 where she lived and worked with AIDS orphans in Kampala for 18 months, Hefley knows the need in Africa. Returning to the U.S. to found Uganda Children's Charity Foundation, Hefley led the organization for 10 years before launching Empower African Children in 2006.
Initiating and producing Children of Uganda – the award-winning and critically acclaimed performing arts company that introduced millions of Americans to East Africa's rich cultures and markedly raised awareness of the impact of AIDS and war – Hefley's dedicated approach is unparalleled. Her passionate advocacy, innovative thinking and extensive experience are at the center of Empower African Children. Working in partnership with individuals, government agencies, public institutions and corporations in the U.S. and Uganda, she has developed and successfully implemented a wide range of programs to support thousands of Ugandan children and their families.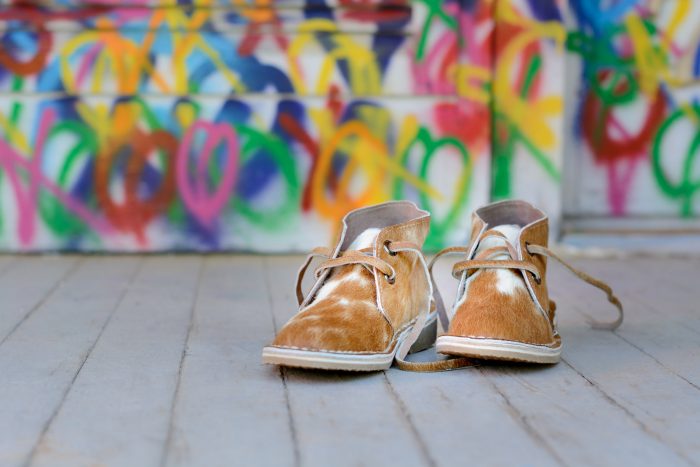 In 2004, Ugandan President Yoweri Museveni presented Alexis with the Ugandan North American Association's Philly Bongole Lutaaya Award for her leadership role in increasing AIDS awareness. In 2013, Hefley received the "Women Who Give Hope" Award from Chiapas International. In 2014, Hefley transitioned to a board role in Empower African Children and founded UWEZO as a continued commitment to support young people in East Africa with a premier education.
Promoting style with substance, UWEZO believes that we create the world we want to live in. Just short of free speech, fashion is immediate self-expression. UWEZO is beauty, strength, and the opportunity for each of us to make an individual contribution. The promise of unrealized potential, UWEZO is peace, prosperity and individual relationships with the power to turn surviving into thriving. Born out of the radiance and hard-won joy of today's East Africa, UWEZO is the smile of someone who has earned their own way in the world.
Committed to helping the underprivileged and vulnerable youth of Africa through support of the charity Empower African Children, Hefley has created a transformative and globally connected learning experience, giving voice and hope to Africa's orphaned and vulnerable children. A non-profit organization, Empower African Children is dedicated to providing holistic educational opportunities to African children in order to give them the tools they need to succeed in our constantly changing world.
Bold, modern classics with new depth and richness from the individually unique hair-on cowhide leathers, UWEZO footwear makes both style and social statements by generating scholarship funds for orphaned children in East Africa. Each pair of UWEZO shoes is unique – in color, patterns, style and substance.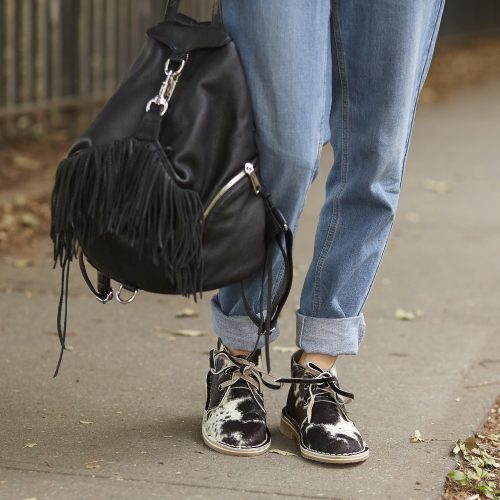 Caring about the earth and the people in it, Hefley has joined the ranks of other charitable companies in the nation, a percentage of UWEZO's profits from each pair of shoes sold generate scholarship funds for Empower African Children. Crafted from repurposed hair-on cowhide, no two pairs are exactly the same. Every pair of shoes or flat loafers, every pair of desert chukka boots or men's slip ons, leather oxfords or women's mules makes a difference in our world.
While Hefley strives each day to do her part to contribute to the betterment of the world we inhabit, there is still so much more to get done. With a mission that will never truly be complete, Hefley created UWEZO to transform Ugandan life and the children living there.
It's like Hefley always says, what is style without substance? To find how how you can participate in helping the future of Africa's vulnerable children beyond just fueling the engine of global commerce, visit Empower African Children and UWEZO.
The post UWEZO Founder Alexis Hefley Creates Conscious Fashion for All appeared first on Home Business Magazine.