Valerie Wray and Joy Fennell began their business of all-natural soy candles with hilariously funny and inspiring mantras in November 2015, and since, the business has grown tremendously. Loved by a variety of high-quality press outlets and celebrities, The 125 Collection's line of "Quote Candles" are a must-have home décor item.
Joy and Valerie met 7 years ago through a mutual friend in NYC. With common backgrounds in the fashion and beauty industries, they remained friends over the years and created a growing lifestyle brand that fuses fun, style and individuality into everyday life.
The two decided to start the business while chatting over ice cream in a Harlem park. They both love candles, home décor and things that are stylish, so they put their passion and creativity into The 125 Collection. They burn candles all the time, so they wanted to create a line where people have the ability ot show their individuality in a stylish way while enjoying the fragrance of a non-toxic candle. Their customers are people who love self-expression.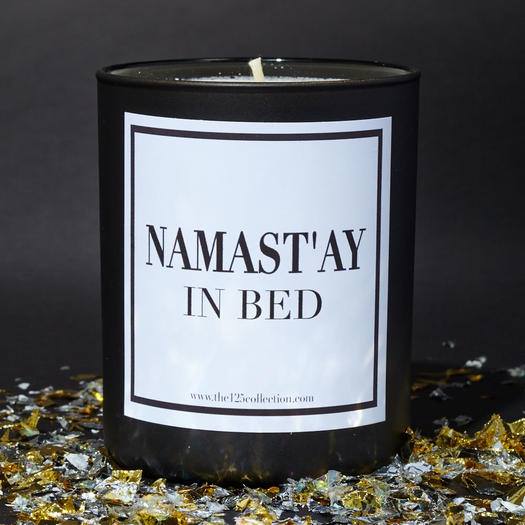 Individually hand-poured in the state of New York, the Harlem-based business is growing month by month. Both female owners pride themselves on starting such an incredible business from the ground up, and are excited to see what the future holds for the company.
Within a year and a half of its launch, The 125 Collection has been placed in major magazines and featured on countless blogs. Their products are available for wholesale, and retailers are consistently reaching out to become stockiest. Both Valerie and Joy have personally funded their business so far, and it's been such a rewarding experience for them both.
They are always staying ahead of the curve, and know that staying innovative and current is vital to their success. They strive every day to be their customers go-to for all home décor and lifestyle needs.
To purchase The 125 Collection candles, visit: http://www.The125Collection.com
The post Valerie Wray and Joy Fennell Create All-Natural Soy Candles with Hilariously Funny and Inspiring Mantras appeared first on Home Business Magazine.