We all make our money by working – you, me, your friends and colleagues. Unless, of course, you are willing to share the secret to selecting the winning lottery numbers? No? Didn't think so.
And we can earn money in two ways: working for ourselves, or working for someone else. The online world is no exception. There is an almost endless list of routes you can take to start earning money online.
Below, I have covered some of the ways you can earn money online by working for yourself, for someone else, or a little of both. Read on to find out how you can use the internet to forget about that disappoint lottery ticket.
Blogging
Blogging is big news in the 21st century. In fact, the total number of blogs on Tumblr, Squarespace, and WordPress alone reaches over 440 million. That's 5.8% of the world's total population.
While many people operate their blogs purely as a hobby, it has now become a serious vocation and a popular way of earning money online.
So, how do you make money from blogging? There are a number of ways you can do this, including:
Advertising: Google AdSense allows you to run adverts on your blog, which earns you money each time someone visits your site.
Affiliate marketing: this is where you're paid a commission for referring traffic (and sales) to another site – usually an ecommerce website. Many companies offer affiliate schemes, and it's a great way of monetizing your blog.
Sponsored posts: if you have a good website and reasonable traffic, companies will pay you to write or publish sponsored posts on their behalf.
The important thing to remember is that in order to make money from your blog, you need to post quality content. So make sure any content you upload meets a high standard to give yourself the best chance of earning money in the long-run.
Social media
Facebook has 2.04 billion monthly users, YouTube 1.5 billion, and Instagram 880 million. And that's just the 'big three' of social media – I haven't even got to Twitter's 330 million. What does this mean? Everyone is on social media (pretty much).
You might not have an account with all of those social media outlets, but I'm willing to bet you have at least one.
Given the ubiquity of social media across the globe, you won't be surprised to hear that it's big business. Indeed, it's one of the most popular and rapidly developing industries on the planet. This makes it an ideal way for you to make money online. Here's how:
Become an influencer: set up your own YouTube channel in an area that you have knowledge of and passion for. Once you have built up a loyal following, you can become a brand advocate by connecting your channel with the right company. You can do this using an influencer marketing platform, like FameBit.
Become a freelance social media manager: get to grips with the idiosyncrasies of the different social media platforms, then use these skills to manage the social media accounts of individuals and companies. It's as simple as that.
Become a social media auditor: take the knowledge you've gained from different social media platforms, then, instead of using them to manage an organization or individual, use them to audit their social media accounts. Tell them where they are going wrong and how they can improve. You'll essentially be a social media consultant.
Social media is a hugely profitable industry and one that any 21st century company worth their salt needs to tap into.
Ecommerce
The ultimate way to earn money for yourself is to run your own business – and in the online world, ecommerce is the pre-eminent domain for doing so.
In 2017, the ecommerce market was valued at $2.77 trillion. By 2021, it is expected to reach $4.48 trillion. If ecommerce was a country, then it would currently have the 5th biggest economy in the world.
With ecommerce, you can either sell your own products and keep your own stock, or you can operate a middleman business where you use dropshipping to earn your money. Dropshipping is where you do not hold stock yourself; it's shipped by a third party to your customers.
You can set up an ecommerce business in a variety of ways:
Build your own site using an open-source CMS: These platforms allow you to build your own ecommerce site. Being open-source means that platform is created, managed, and updated by a community of developers.
Build your own site using a closed-source CMS: Using a closed-source platform means that the software for your site is owned by the company whose software you have chosen to use.
Have a custom-built site made: You could hire a web developer to build you an ecommerce site that meets your precise requirements.
Buy an existing website and tweak it to meet your needs: Website marketplaces exist to allow you to buy an existing site and bend it to your needs, rather than have a new one made from scratch.
While it's unlikely (though, not impossible) that you'll threaten Amazon's dominance of the market, setting up your own ecommerce business is a great way for you to earn money online. So once you're set on your niche, get out there and start earning!
Taking online surveys
If you're after a quick buck for committing a bit of your spare time, rather than setting up a business/vocation, completing online surveys is a great way for you to earn money online.
These online surveys represent the market research that companies carry out to gain insight into their customers needs and how their products are perceived.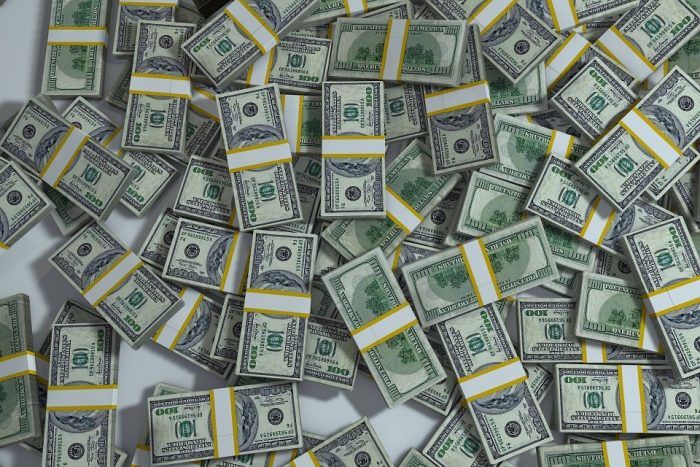 You don't need to have any qualifications, or even experience, to start completing online surveys – and the great thing is that they will often be available to you across a multitude of platforms, including phone, tablet, and PC.
It's not only in accessibility that online surveys are convenient: many take only a few minutes to complete, which means it's something you can do when you have a little spare time on your hands. While online surveys have the lowest return of all the methods discussed here, they are a quick, easy, and stress-free way of using the internet to give yourself a little more spending money.
The online world has huge earning potential – the ninth biggest company in the world today is Google (under the banner of Alphabet) and it began life as a purely online company.
There are a number of ways that you can chose to earn money online. The only thing holding you back is deciding which is the best for you. So take the notes you've made, decide how you want to earn money online, and start raking in the dollars.
The post A Beginner's Guide to Earning Money Online appeared first on Home Business Magazine.